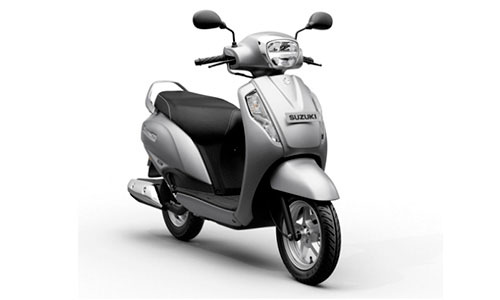 2 Wheels
SCOOTER SUZUKI ACCESS
Engine displacement : 125 cm3 (cc)
4-stroke scooter
Available only in White
The new scooter Access is the perfect city scooter. With its elegant shape, the scooter Access has been beautifully designed to please the modern customer and to satisfy its everyday needs. It is light and practical while offering good power and reasonable fuel consumption. In short, the Suzuki Access is a reliable and convenient scooter to get around the city.
TECHNICAL CHARACTERISTICS
Superb ride quality.
STRENGTH
Absorbs bumps very well.
OR SEE THE SCOOTER ACCESS
SVAMC boulaos
Discover it in store. B.P.191, Siesta Road, Djibouti