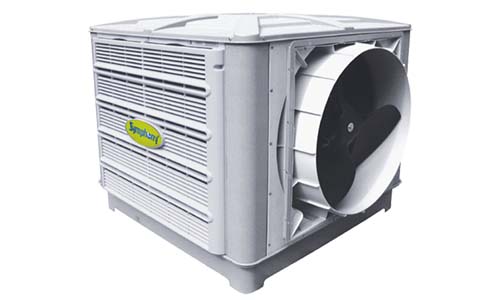 AIR COOLERS PAC 18
Tank Capacity 25 (35 ltr for Side & Top Discharge unit)
Cooling surface area of pad 2.15
Weather resistant engineering plastic body
Pac 18 is unique air cooler meant for cooling large spaces. It comes with the flexibility of being usedas a side discharge machine.
Wide range of models available.
Air cooler is a device for reducing the temperature of air, typically inside a building.